Public Art Inventory and "Google" Map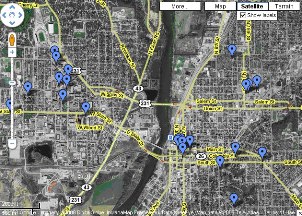 An Inventory of Public Art in the region has been conducted and is ongoing. Tippecanoe Arts Federation presents a Google Map of public art (murals, paintings, sculptures, etc.). Click on the image and take an investigative tour of Public Artwork on Exhibit in Tippecanoe County.

Anyone with information about other Public Art in Tippecanoe or any of the other counties served by Tippecanoe Arts Federation please contact TAF@tippecanoearts.org .
.