The Annual Celebration is an annual event presented by the Tippecanoe Arts Federation to review the past fiscal year's achievements and celebrate all that TAF and its members have accomplished in the arts community! The highlight of the event recognizes an outstanding arts volunteer with the Suzanne Stafford Memorial Award.
Friday, March 3, 2017
6:00pm – 8:00pm (Registration at 5:30)
$15/person, $20/couple (Deadline Monday, February 22nd)
Hors d'oeuvres and refreshments provided by Sovereign Catering.
Tippecanoe Arts Federation
638 North Street, Lafayette
Suzanne Stafford Memorial Award Nominations can be made at bit.ly/nominatestafford (Deadline Friday, February 17th).
The Annual Celebration is made possible with support from Duke Energy, Sovereign Catering, Hilton Garden Inn, and Midwest Rentals.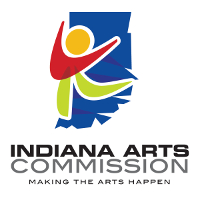 ---
Suzanne Stafford Memorial Award
Each year at its annual meeting, TAF presents the Suzanne Stafford Memorial Award to an outstanding arts volunteer in Tippecanoe County. Stafford Award recipients are life long contributors to the arts and provide a valuable perspective to the evolution of the arts in the region.
Past Years Recipients
2017 Shirley West
2016 Jan Applegate
2015 Sonya Margerum
2014 Jeff and Jane Boswell
2013 Kathy Trout
2012 Robert Jeffares
2011 Kristel Kaye
2010 David Lahr
2009 Linda Vanderkolk
2008 Tom Moran
2007 Doug Gutridge
2006 Harriet Coppoc
2005 Mary Ellen Lovell
2004 Marylin Howland
2003 June Stuckey
2002 Verna Abe
2001 Kent Schuette
2000 John Corey
1999 Patricia Barrett
1998 Caryl Matthews
1997 Sheila Klinker
1996 Gil & Sharlene Konowitch
1995 Patricia Truitt
1994 Ernie & Roberta Deagan
1992 Jim Bodenmiller
1991 Kathy Matter
1990 Jim & Pat Ross
1989 Barbara Houze
1988 Bob Zink
1987 Dick Jaeger
1984 Peggy Bryan
1983 O.U. & Alice Sullivan
1982 Page Karling
1981 Stuart Main