List of Current Member Organizations
---
A Look at Some of TAF's Member Organizations
Tippecanoe and surrounding counties offer a plethora of opportunities of Arts & Cultural experiences.
---
Visual Art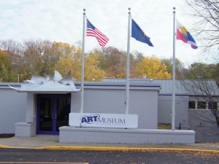 Art Museum of Greater Lafayette
The Art Museum of Greater Lafayette has been a foundation of the Lafayette art community since April 14, 1909. Through the years, the Art Museum has done much to contribute to both the arts and cultural atmosphere of the community as well as fostering educational and public art programs that have enriched the lives of many people, young and old. We are fortunate to have the Art Museum as a Tippecanoe Arts Federation Member Organization. Public Arts projects such as "Hog Wild"(2003) and "Frog Follies" (2005) excited the community by involving artists in painting individual hogs and frogs in unique and creative styles. The sculptures were then placed in public locations. Many of these creations may still be viewed in various locations through out the community.

---



Art Galleries for Visual Art:



Artist's Own

LaLa Gallery

Suzie Gibbs Gallery


Patti and Rusty Rueff Galleries
in Yue-Kong Pao Hall - Purdue Campus



Robert L. Ringel Gallery - Purdue Galleries
in Purdue Memorial Union - Purdue Campus

Stewart Center Gallery - Purdue Galleries




Hubbard Gallery - Franfort Library

McKown Gallery - Frankfort Library

K.L. Art Gallery


Terra Luna Studio/Gallery - Battleground

Logansport Art Association - Logansport

Inspired Fire Studio/Gallery

Grateful Heart Gallery & Gifts

Kelly's Custom Frames Gallery

Something Special
---
Visual Art Classes
| | | |
| --- | --- | --- |
| | | |
| Art Museum | Morton Center | Inspired Fire |
| | | |
| Kuchta Academy of Fine Art | | LaLa Galleries |
---
Musical/Musical Performance

Musical Organizations comprise the largest number of TAF Member Organizations. The breadth and depth of the musical genre covered by the musical groups in this area is a cultural attribute for which this community and region feels great pride. From Classical Symphonic music to old time fiddle, from Jazz to Barbershop Quartets, from a full fledged, healthy Wabash Valley Youth Symphony to a Fife and Drum Corp, this community and surrounding area offers music for all tastes.
Purdue Convocations offers programs and performances from around the world for all tastes. Initiated in 1902, Purdue Convocations is among the oldest collegiate performing arts presenters in the United States. Each year, Convocations offers the region 30–40 performances of widely varying genres: Broadway-style shows, theatre, dance, children's theatre, world music, jazz, and chamber music, along with rock, pop, country, and comedy attractions.

| | |
| --- | --- |
| | |
| Indiana Fiddlers' Concert at the Wells Building | Lafayette Symphony at the Long Center |
| | |
| Friends of Bob Concert at Duncan Hall | Lafayette Citizen's Band at Reihle Plaza |
| | |
| Tippecanotes - Full Group | Bach Chorale in concert |
---
Literary/Language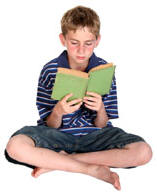 TAF's literary and language Member Organizations involve working with people of all ages; from the "Book Readers and Horn Blowers" that work with k-6 grade school classes to "Women's Creative Writing Group".

"Sycamore Review" - Purdue University's internationally acclaimed literary journal, affiliated with Purdue's College of Liberal Arts and the Department of English.
"Words on the Go"; a TAF Member Organization, is a community arts project that collaborates with CityBus to place poetry on board the buses. Local poets may submit original work for consideration. New poems are published on the buses every six months. Words on the Go is a group of volunteers working in collaboration with staff at CityBus to mount poetry onboard local buses. The aim is to celebrate language and to encourage the use of public transportation. And in the process of soliciting and showcasing local poetry, a rich sense of community is acheived. Although poetry-on-the-buses is an international phenomenon, Words on the Go is somewhat unique in its focus on community participation. Other writing groups offer peer collaborative, critique and learning opportunities for honing individual writing skills.
---
Theater/Dance

TAF Member Organizations, whose focus is on theater and dance performance offer both participatory, presentation and audience experiences that are exceptional for a community of this size. Anything from opera and ballet to square dancing and tap; plays and musicals to improv comedy can be seen at a performance or gathering. "Civic Theatre of Greater Lafayette" performs numerous plays and musicals throughout the year; both adult and youth groups are offered. The annual performance of the Nutcraker by the "Lafayette Ballet Company" is a tradition of the community during the holiday season. "One Size Fits All" offers a hilarious evening of improv comedy. Whether you want to take the family or go with some friends, they will keep you laughing at their family friendly or over 21 shows. "Purdue Theater" offers an entire season of performances open to the public. "Purdue Theatre" performances are presented by undergraduate and graduate students of Purdue's School of Visual and Performing Arts. They also offer various workshops for high school students.
| | | |
| --- | --- | --- |
| | | |
| One Size Fits All Improv Group | Lafayette Ballet Company | Civic Theater Productions |
| | | |
| Tap Lover's Club (TLC) | Purdue Theater Productions | Opera in a Suitcase |
---
Cultural/Historical
Of course Tippecanoe and surrounding counties boast innumerable Cultural and Historical features. From "Purdue University's Black Cultural Center" and "Latino Cultural Center", to "Tippecanoe County Historical Association", to "Historic Prophetstown State Park"; TAF Member Organizations fulfill various missions. But regardless of their specific mission, they serve to offer a rich diversity of experiences and they enrich the lives of many people in Tippecanoe & surrounding counties. Located in the private study of Major General Lew Wallace, author of Ben-Hur, the museum contains items collected by Wallace during his life as an author, soldier, statesman, artist, violinist, and inventor. Wallace often wrote his literary works on the grounds of the study. One of the primary goals of the "Wabash & Erie Canal Interpretive Center" is education. Through group visits to the center children can learn how canals were built, how they were operated and what life was like in that era here in Indiana. The Interpretive center serves as a special venue for educational field trips for schools in the region as do many of the other Cultural & Historical TAF Member Organizations.
Feast of the Hunter's Moon
presented by Tippecanoe Historical Association

Canal Boat at Wabash &
Erie Canal Interpretive Center in Delphi

General Lew Wallace Library
in Crawfordsville

Purdue University Black Cultural Center
---
Community Partners
TAF Member Organizations that are considered community partners are organizations whose mission may lay outside the definition of an arts and cultural organization but who still wish to partner with Tippecanoe Arts Federation for the enrichment of the community's cultural offerings. Organizations such as WBAA Public Radio from Purdue has helped Tippecanoe Arts Federation promote TAF coordinated community arts events such as the Gallery Walk & Bravo for the Arts.

"NICHES" stands for "Northern Indiana Citizens Helping Ecosystems Survive." It is a nonprofit 501(c)(3) corporation formed in 1995 by a diverse group of concerned people acting to protect natural spaces in the face of increasing threat. It recognizes that a strong economy and a continued high quality of life in our area of Indiana is ultimately dependent upon and related to the state of our environment.
The Wells Building is located in one of downtown Lafayette's Historic Neighborhoods, the Centenial Neighborhood. As a community partner to TAF, the Centenial Neighborhood Association volunteers conducted an extensive restoration project on the historic lights surrounding the Wells Building and were able to restore the lights so they now function as working street lights which beautify the block around the Wells Building.
---
Types of Organizations that may become
Member Organizations of Tippecanoe Arts Federation

Member Organization Categories Defined - pdf
---
Benefits for Member Organizations

Benefits for Arts & Cultural Member Organizations - Non-Profit - pdf

Benefits for Arts & Cultural Member Organizations - For Profit - pdf

Benefits for Community Partner Organizations - Non-Profit - pdf


---
Forms for Member Organizations:
Application/Renewal Application for TAF Membership

Meeting Room Reservation Form

Tent Reservation Form
Tippecanoe Arts Federation has a catering partner that is to be used if food
is to be served at functions in the Wells Building.

---
Arts Intersect

Submissions
for TAF Member Organizations
Current Member Organizations of Tippecanoe Arts Federation
may submit information about their upcoming events.
Submissions must:
*be 75 words or less and subject to editing
*be accompanied by a digital image no larger than 500 kb
*be received by the 15th of the month prior to the event

Submissions may be sent several months in advance of the event!
Click to Send Monthly Arts Intersect Submission!

back to top
---
Event Submission
At any time during the year TAF Member Organizations
may submit information about their upcoming events directly to

Your events will automatically be integrated on the TAF Website Events Calendar.