After School Arts Program
This free program is designed to make a meaningful difference in the lives of youth in our community. ASAP breaks down barriers, inspires the creative spirit, provides gap programming for home-schooled students, and gives youth a positive expressive outlet. The structure of this vision is centered in exploring the arts, including non-traditional forms. The arts provide another dimension to help reinforce academics, teach problem solving techniques and inspire creativity.

Advanced registration is required and is on a first come, first served basis. Because there is limited space for each class, we highly encourage registering as early as possible. Classes are held at the home of Tippecanoe Arts Federation, the Wells Building, during the hours of 4:00 - 5:30 pm for art instruction in various disciplines. This program is available at no cost to the student. Member Organizations and Member Artists of the Federation act as instructors for this program.
Winter/Spring 2013 classes are closed.
The fall 2013 class flyer will be released in September. To get on our mailing list, contact Paige Sharp at rsd@tippecanoearts.org

Download 2013 Winter/Spring Class Flyer
Check out Videos from our Past Classes!
Remaking a Bad Film Badder: A Film Workshop for Starters (fall 2012)
Film created by students instructed by Lance Duerfahrd and his illustrious Purdue University graduate students

Journal & Courier interview of DJ Spin Class instructors & students
Please contact Paige Sharp, 423-2787 or for more information.


This program is made possible through funding from:

& by McAllister Foundation
The After School Arts Program is also made possible with funding from: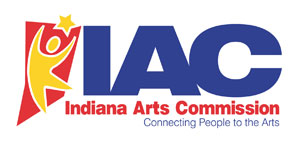 ASAP Founding Contributors:
John & Kathy Fiederlein
John & Hallie Gorup
Joy Matson
David Magnante & Suzanne Rankin