ARTreach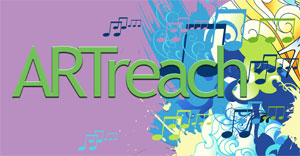 This program consists of three distinct components: Instruments in the Attic, ARTreach, and Petting Zoo. A community collaboration, the ultimate goal of this program is to benefit the area youth and to provide arts exposure.

Instruments in the Attic is a community initiative wherein community members are asked to contribute used instruments. For every one instrument that is donated to the program, the Tippecanoe Arts Federation, through a generous grant from North Central Health Services (NCHS), is able to purchase a brand new instrument for its lending library.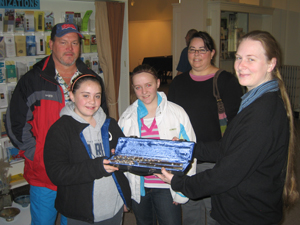 The ARTreach program provides a student, who could not otherwise afford one, the opportunity to learn a musical instrument. In concert with school administration, instructors and staff, the Federation is able to loan instruments to students for multiple years as a part of the program. The concept of the lending library is to provide an instrument to a student that can then be reissued when it becomes available in order to cultivate an additional student's interest in music.

Some instruments that have been contributed to the ARTreach program also become a part of the Instrument Petting Zoo. These instruments are taken out to various festivals, events and schools to provide first exposures to young people throughout our communities.
ARTreach program expanded to Clinton County!
ARTreach program expanded to Benton County!
Participating School: Click here to enroll a new student in ARTreach
Participating School Parent/Guardian: Click here to download required loan form
| | | |
| --- | --- | --- |
| | | |
| | | |

ARTreach Frequently Asked Questions:
Q: What instruments do you accept for donation?
A: Any and all instruments are accepted. Donors must bring them to the Tippecanoe Arts Federation, 638 North Street or the Frankfort Public Library, 208 West Clinton Street, Frankfort. Instruments are accepted year round.
Q: How does your program work?
A: Instruments are donated by the community. Repairable instruments are fixed for lending to students. For each instrument donated, a brand new instrument will be purchased also to be lent to students.
Q: In what condition does an instrument have to be?
A: The condition doesn't matter. Instruments able to be repaired will be.
Q: Where does funding for the program come from?
A: Funding comes from a North Central Health Services (NCHS) grant.
Q: Is my student eligible for an instrument?
A: Eligible students must:
-Live within Tippecanoe or an eligible county participating in ARTreach;
-Attend a public or charter school within Tippecanoe or eligible county participating in ARTreach;
-Qualify for the free and reduced lunch/textbook program; and
-Be enrolled in band or orchestra.
Q: How long does me student get to keep the instrument?
A: Students are allowed to keep instruments as long as they remain eligible for the program.
Q: Where does my student go to get an instrument?
A: Instruments are lent through the Tippecanoe Arts Federation. Call (423-2787), or e-mail () for further information.
Q: How much does it cost each student and parent/guardian?
A: This program is free, except for accessories like reeds, rosin, etc. However, if the ARTreach loaned instrument is lost, stolen, or damanged beyond normal wear and tear, the adult check-out form signee is repsonsible for replacement cost and/or repairs.
Q: What determines how many and which instruments go a given school?
A: The number of instruments allocated to each school corporation depends on the free and reduced lunch program percentages and availability. Specific instruments donated depend on which ones are requested by the schools.
Q: Which schools are supported by this program?
A: Currently: All public and public charter schools within Tippecanoe County and the Community Schools of Frankfort..
Q: How old does my student have to be?
A: The program is aimed at 6th grade students. Our goal is that they use their instruments through high school. However, older students may also be eligible.
This program is made possible through funding from: